Portsmouth Historic Houses Host Twilight Tour Friday, August 16, 2013
Learn more about this event that lets you see Portsmouth's beautiful
houses in the enchanting twilight setting at: TwilightTour 2013
*Take the FREE bus from the Strawbery Banke parking from 4pm – 7:30 pm
________________
Mansion Open for the Summer
The Mansion will open for the Lilac Festival this Saturday, May 25. Hours are Wednesday-Sunday (and Holiday Mondays), 10 am – 3 pm.
________________
Lilac Festival Returns May 25, 10 am – 3 pm

This beloved Seacoast free event features a wide array of activities for children & families, lilac enthusiasts, and history buffs. Activities include lilac lectures & sales, art projects, treasure hunts, and an alpaca petting zoo.  Ample parking is available on site and on Little Harbor road. Guests are invited come by foot, bike, kayak, or canoe.  For more information contact info@wentworth-coolidge.org or call 603-828-3359
________________
Little Harbor Trail Open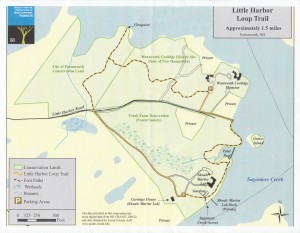 The new walking path is finished! Be sure to go for a stroll on this 1.5 mile waterside path that connects the Wentworth-Coolidge Grounds, Creek Farm, and Portsmouth Conservation Land. Free parking & trail access are available at the Wentworth-Coolidge Mansion.
________________
Frank Shapleigh's "House Portrait" Returns Home to the Wentworth-Coolidge Mansion
Painted c. 1875, the "house portrait" by Frank Shapleigh shows the Mansion in the light of early dawn as a memento of his visit to the Mansion. It is one of Shapleigh's few works of the Seacoast, as he spent much of his time painting White Mountain landscapes. This remarkable piece was left to the State of NH by Betsy Baybutt, John Templeman Coolidge's granddaughter. The Commission is thrilled that this work of art has finally been returned to it's rightful place at the Wentworth-Coolidge Mansion.
_______________________________
The Wentworth-Coolidge Commission works to help the State preserve, improve, and promote the Wentworth-Coolidge Mansion
and State Historic Sit
e. The tireless efforts of this group of volunteers appointed by the Governor of New Hampshire ensure that this Portsmouth treasure will be enjoyed for generations to come.